Your look will be elegant, sophisticated and designed to accentuate your unique Beauty, All Rock Me Up Artists & Stylist are trained Professionals that use Hi-Definition & Mineral Makeup designed specifically for photography. All services can be provided at our salon in Glendora at no additional charge. Wedding location services will incur a traveling fee**
Makeup Artistry (All services include lashes, highlighting and contouring)
Bridal Trial Preview ……………………………………. $75.00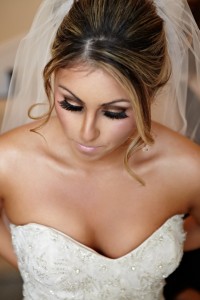 Bridal Makeup Application ……………………………. $150.00
Brides Maid Makeup ………………………………….. $75.00
Mother of Bride/Groom ……………………………….. $75.00
Junior Brides …………………………………………… $45.00
Additional Make Up Services
Individual Lashes ……………………………………… $10.00 Additional
Strip Lashes Only ……………………………………… $10.00 Additional
Flawless Tattoo Coverage ……………………………. $35.00 Additional
Air Brush Tanning ……………………………………… $45.00
Hair Artistry
Bridal Hair Trial Preview ……………………………… $75.00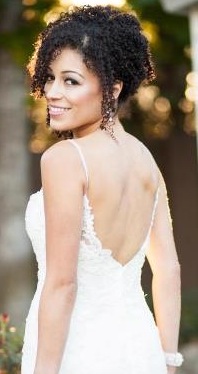 Bridal Hair Style ……………………………………….. $100.00
Brides Maid Hair Trial …………………………………. $65.00
Wedding day Brides Maid ……………………………. $75.00
Mother of the Bride/Groom (Updo) ………………….. $75.00
Mother of the Bride/Groom (Blowout Style) ………… $65.00
Junior Brides  ………………………………………….. $55.00
Flower Girls ……………………………………………. $55.00
Weave Clip on Hair Extensions ……………………… $350.00 Includes hair extensions and style
Additional Services
If you would like a professional makeup artist or hair stylist to stay through the wedding for additional touch-ups on makeup or hair style a charge of $35.00 for each additional hour will be applied.
Make an appointment online or call us at (310) 994-7046
**An Additional Traveling fee starting at $25.00 will be applied for on location services. Exact fee will be based off mileage traveled.